Distribution centers must maintain a high standard of cleanliness and order for many reasons. Employee output increases by 15% when working conditions are clean and well-organized.
These facilities greatly benefit from a neat and well-kept workplace since it helps preserve the employees' well-being and fosters a pleasant work atmosphere. This, in turn, increases employee productivity in distribution centers.
Cleaning companies like Extra Hands Services in Kansas City specializing in distribution cleaning. Since 2008, we have been serving the commercial cleaning needs of Kansas City's distribution, manufacturing, and medical centers.
So, How Do Factors Like Cleanliness And Organization Affect Employee Productivity In Distribution Centers?
Reduces Sick Workdays:
Keep clean workplaces reduce the spread of infectious diseases and protect employees from potential injury.
Furthermore, a tidy workplace is safer for employees to work in. Workplace mishaps and injuries can be avoided without risks, spills, or other potential dangers. This helps keep employees safe and secure in the workplace, therefore, cutting down on their sick days.
Boosts Spirits:
Employee morale and productivity both increase with better distribution center cleaning and organization. Workers are more likely to take pride in their work and feel satisfied when their workplace is clean and well-organized.
Also, there is a correlation between a clean and well-organized workplace and increased employee productivity, dedication, and contentment on the job.
Stress and exhaustion levels drop:
Commercial cleaning of distribution centers also impacts employees' mental well-being. Employees' stress levels may rise if their workplace is disorganized and messy.
However, having a neat and well-maintained work area helps employees feel more at ease and in control. Workers can better concentrate on tasks at hand and avoid burnout when they are not constantly distracted by the disorder.
Effortless Processes:
In a well-organized distribution center, everything has a designated place and can be quickly and readily retrieved, such as equipment, supplies, etc.
This improves efficiency and employee productivity in distribution centers by decreasing the amount of time spent looking for things or dealing with chaos. If workers in a distribution center have easy access to the needed materials, they will be more productive and complete their work more quickly.
Strengthens Concentration and Attention:
A clean and well-kept distribution center environment helps workers focus on their work without interruptions.
Workers are more likely to sustain a high degree of concentration and focus on their tasks at hand when there are fewer visual and physical distractions.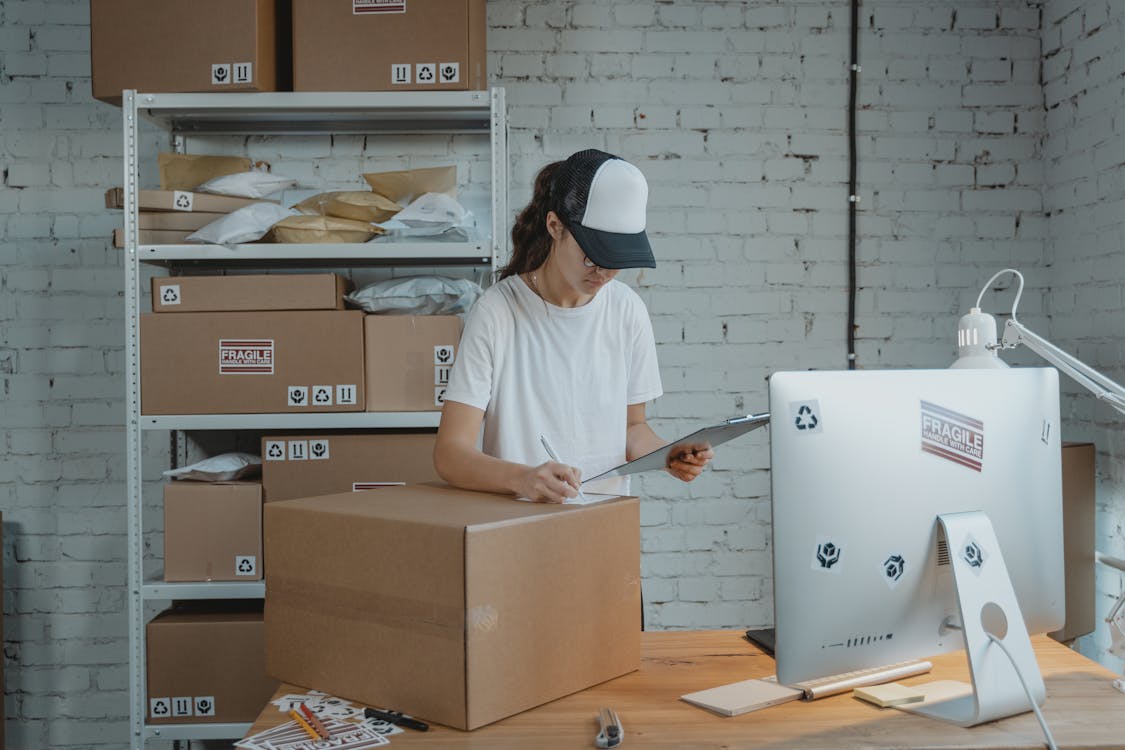 Improve Employee Productivity with Extra Hands Services' Distribution Center Cleaning
To guarantee effective order fulfillment and completion of tasks, distribution centers rely heavily on the effectiveness of their employees, which in turn affects operational efficiency, customer happiness, and revenue generation. This can be achieved by maintaining clean and organized workspaces.
Extra Hands Services offers commercial cleaning services in Kansas City to enhance employee productivity in distribution centers. We are a cleaning company, serving in Kansas and Missouri since 2008, providing commercial deep cleaning, floor cleaning, and other services to distribution, manufacturing, and medical centers via our highly professional staff.
Why us? Because we place a premium on client satisfaction. Our cleaning services are reasonably priced, and we also offer round-the-clock availability with helpful staff.
So, call us at 816-994-8825 or contact us online to improve employee productivity in distribution centers and other business facilities.