Cleanliness is the most important thing in medical facilities. A clean medical center contributes to patient satisfaction and reduces the risk of healthcare-associated infections.
No part of the hospital must be neglected when it comes to cleaning, whether countertops, bed linens, doors, floor, handles, etc. Therefore, it is essential to consult a professional medical facility cleaning services provider who is well-versed in the regulatory standards and works to achieve a clean medical environment.
Extra Hands Services has been providing exceptional commercial cleaning services in Kansas City to a wide range of business leaders since 2008. Our services include janitorial, floor, carpet, upholstery, and comprehensive medical facility, manufacturing, and distribution industry cleaning services.
There are various factors to consider while selecting potential cleaning companies for expert medical facility cleaning services. Let's find out.
Knowledgeable About Regulatory Standards
According to Kansas administrative regulations, physical facilities such as floors, etc., and premises must be clean. When hiring a professional for medical facility cleaning services, ensure that they are well aware of the regulatory standards.
They need to know how to properly disinfect surfaces, dispose of biohazardous waste, and clean high-traffic areas for patients, staff, and visitors. This will enable them to work effectively, following all the rules.
You should look into their training programs, certifications, and quality control systems to ensure they always meet or exceed regulatory requirements.
Comprehensive Cleaning Services
A reliable medical cleaning management company will give a wide range of services to achieve the specific requirements of healthcare institutions. Professional medical facility cleaning services include cleaning areas like doors, flooring, railings, countertops, knobs, and other similar points of contact.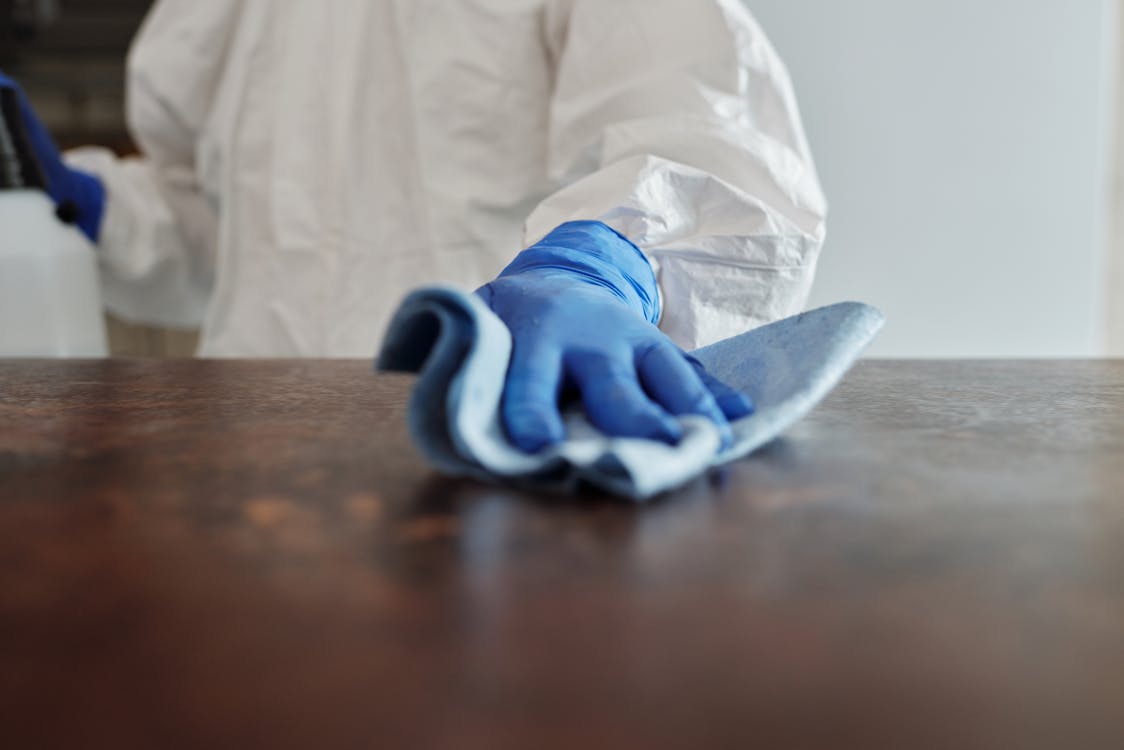 To ensure comprehensive cleaning and disinfection, they should have a comprehensive cleaning plan and the necessary supplies, chemicals, and methods.
Experience Matters
When looking for medical building cleaning in Kansas City, choosing professionals with experience in this field is important. Find a cleaning company that has substantial experience servicing medical facilities. They should have years of experience cleaning medical buildings like hospitals and clinics.
Experienced medical facility cleaning services providers will be well aware of the issues and challenges associated with cleaning different areas of the center. They are well-equipped to deal with these issues and will work diligently to keep your building secure and up to code.
Ensure Complete Cleanness And Hygeine From Extra Hands Services' Expert Medical Facility Cleaning
Keeping hospitals and other healthcare facilities clean and sanitary is essential for the well-being of their patients and employees.
Therefore, it is important to consult a professional and experienced commercial cleaning company like Extra Hands Services. We have been providing deep cleaning, janitorial, floor, upholstery, and other cleaning services for medical, manufacturing, and distribution facilities in Kansas and Missouri for over 15 years.
For us, client satisfaction is our top-most priority. Our clients can benefit from our budget-friendly cleaning services and unparalleled customer care and support.
So, call us at 816-994-8825 or contact us for professional cleaning services.