Hot water extraction and steam cleaning are two of the best methods for carpet cleaning. The main difference between hot water extraction and steam cleaning is the temperature. For steam cleaning a carpet, the temperature must exceed two hundred and twelve degrees to create steam. Whereas, hot water extraction doesn't require water temperature to go beyond the boiling point.
The best method depends on the fiber of your carpet. Hence, you should read this blog to learn about steam cleaning and hot water extraction before opting for commercial carpet cleaning services.
If you're looking for a reliable commercial cleaning company in Kansas, there's no better choice than Extra Hands Services. We have over a decade of experience in providing superior janitorial cleaning services, floor cleaning, and carpet cleaning services. Our staff is well trained and knows how to efficiently clean various commercial facilities including manufacturing, medical, and distribution facilities.
Keep reading to learn which one to choose between hot water extraction and steam cleaning for your commercial facility.
Factors To Consider Before Choosing Hot Water Extraction Or Steam Cleaning
Here are some factors to consider when choosing between hot water extraction and steam cleaning for your commercial facility.
Extent Of Soiling In The Carpet
Did you know that over time our carpets tend to accumulate plenty of dust particles, mold, and mildew? If your carpets are heavily soiled or have deep-seated stains, hot water extraction may be the better choice. The hot water and cleaning solution can penetrate deeper into the carpet fibers, breaking down dirt and stains that may be harder to remove with steam cleaning.
Type Of Carpet
Certain types of carpet fibers may be more prone to damage with hot water extraction. For example, natural fibers like wool can shrink or become distorted with excessive moisture. In this case, steam cleaning may be a better choice.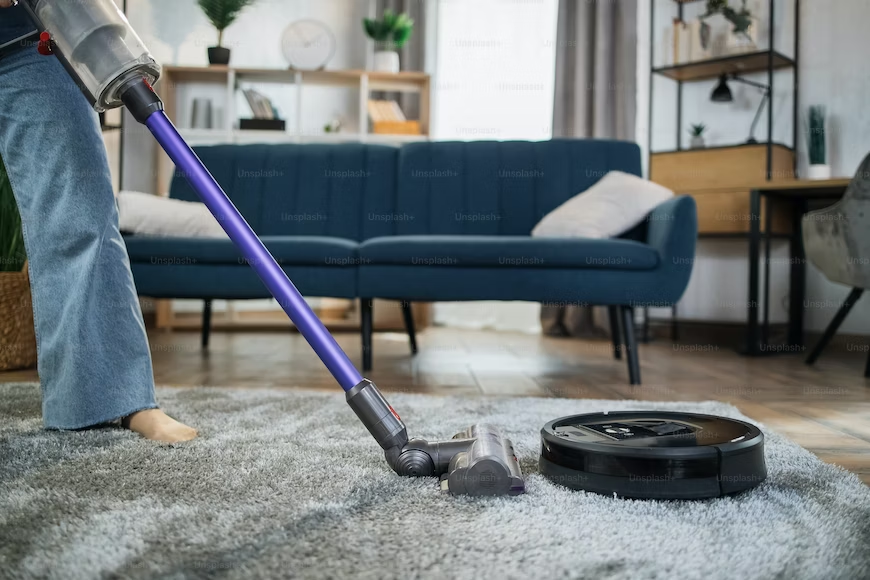 Duration Of Drying
Hot water extraction can take longer to dry compared to steam cleaning. This may be an important consideration if you need your carpets to dry quickly for business continuity purposes.
Cost Consideration
Hot water extraction may be more expensive than steam cleaning due to the equipment and time required for the process. Steam cleaning can be a more cost-effective option for maintaining carpets on a regular basis.
Make Your Carpets Look Fresh And New With Extra Hands Services
Whether you choose hot water extraction or steam cleaning, rest assured that Extra Hands Services use the best materials and techniques to give your carpets a renewed look. We use the best commercial cleaning methods including spot cleaning, vacuuming, pile lifting, and deep cleaning.
We are proud to be IIRC certified which shows that we make no compromise in quality and customer service. Get in touch with us now to learn more about our commercial carpet cleaning services in Kansas City.