Healthcare facilities are of various types and are all places of healing and recovery. Ensuring the highest standards of hygiene in these spaces is not just a matter of appearance; it's a matter of patient health and safety.
As the guardians of cleanliness, professional cleaners play a pivotal role in maintaining these standards.
Extra Hands Services understands the role of professional cleaners in ensuring the safety and health of patients as well as staff in medical facilities. Therefore, we have been offering medical facility cleaning services in Kansas City since 2008.
In this piece, we will explore the crucial role of professional cleaners in medical facilities and the benefits they bring to patients and staff.
What Is The Role Of Professional Cleaners In Medical Facilities?
Here's how professional cleaners play a vital role;
1. Infection Control
In a healthcare environment, preventing the spread of infections is paramount. Professional cleaners are trained to follow rigorous infection control protocols, which include thorough cleaning and disinfection of high-touch surfaces, patient rooms, waiting areas, and common spaces.
Their expertise in these areas significantly reduces the risk of healthcare-associated infections, safeguarding patient well-being.
2. Compliance with Regulations
Healthcare facilities are subject to strict regulations and guidelines regarding cleanliness and safety. Non-compliance can result in severe consequences, including loss of accreditation.
Professional cleaners are well-versed in these regulations and ensure that medical facilities meet and exceed them, allowing healthcare providers to focus on patient care without worrying about regulatory issues.
3. Environmental Services
Cleanliness extends beyond aesthetics; it has a direct impact on air quality and overall environmental health.
Professional cleaners are equipped to manage environmental services, including waste disposal and hazardous materials handling, further ensuring the safety of patients and staff.
4. Patient Satisfaction
A clean and hygienic environment is not only essential for patient safety but also for their overall experience. Patients in a well-maintained and clean facility are more likely to feel comfortable and confident in the care they receive.
This boosts patient satisfaction and, in turn, contributes to the reputation of the healthcare facility.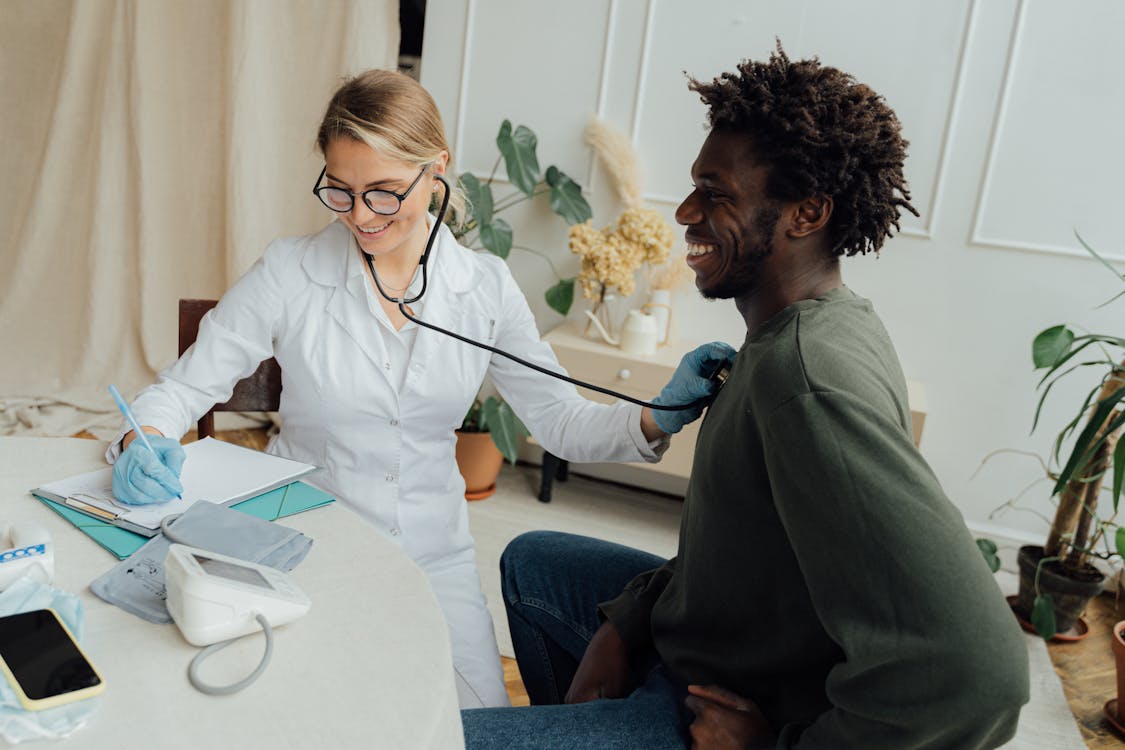 5. Staff Productivity and Safety
Healthcare staff work tirelessly to provide care to patients. A clean and organized workspace enhances their productivity and reduces the risk of accidents or incidents related to cleanliness.
It's a win-win situation, benefiting both patients and healthcare providers.
6. Confidence and Trust
Professional cleaners instill confidence and trust in the healthcare environment. The visible commitment to hygiene and safety reassures patients and their families.
It's a powerful message of responsibility and care, which goes a long way in enhancing the reputation of the healthcare facility.
Extra Hands Services Offers High-Standard Medical Cleaning In Kansas City
The role of professional cleaners in medical facilities is not just about maintaining cleanliness; it's about safeguarding patient health and safety.
At Extra Hands Services, we go the extra mile to ensure the safety of your medical facility by providing top-notch cleaning services. Our professional cleaners provide 24/7 services and utilize advanced methods, including HEPA vacuums and green seal-certified products, to eradicate dangerous bacteria.
With over a decade of experience, our professional team specializes in janitorial, upholstery, and floor cleaning services.
So, give us a call at 816-994-8825 or contact us to enhance hygiene and safety in your medical facility.